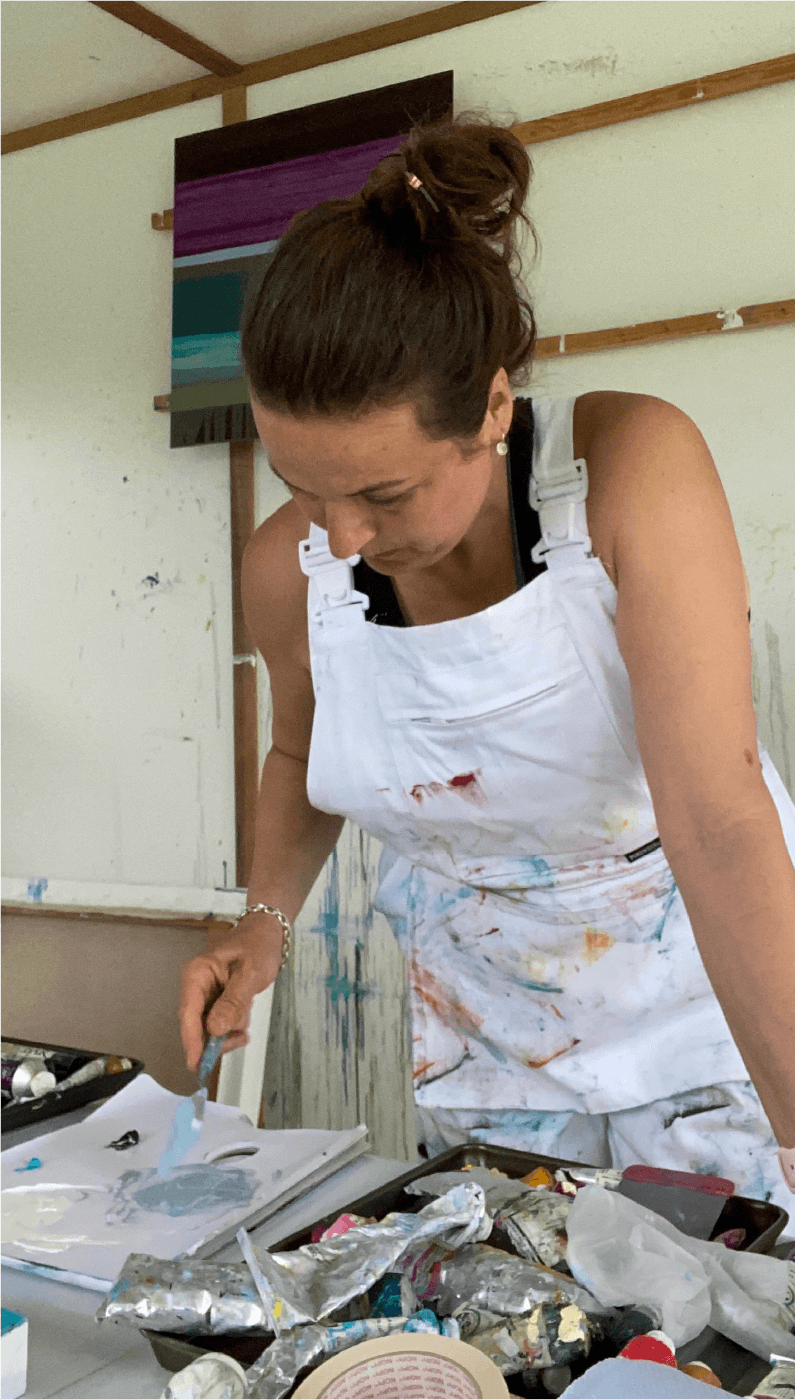 How do ten years go by so quickly? The juggle and balancing act of being a single parent and bringing up a family begins, and choices are made. Some might think it is easier if you work for yourself – you don't have a company to negotiate with – just a very lenient boss –
Read More
If you're interested in purchasing art or commissioning a piece, contact me to learn more. I'll always strive to respond within 24 hours. I look forward to learning more about your space and your artwork goals.


About katherine palmers-needham
Katherine Palmers-Needham is a Berkshire-based contemporary abstract artist. For over 20 years, she's been producing custom pieces with a focus on colour, mark making and surface textures. She has extensive experience working to briefs for clients and agents and is available for commissions. Her works are show – cased across the UK.