How do ten years go by so quickly? The juggle and balancing act of being a single parent and bringing up a family begins, and choices are made. Some might think it is easier if you work for yourself – you don't have a company to negotiate with – just a very lenient boss – however, before you know it, ten years have passed, and life has moved on.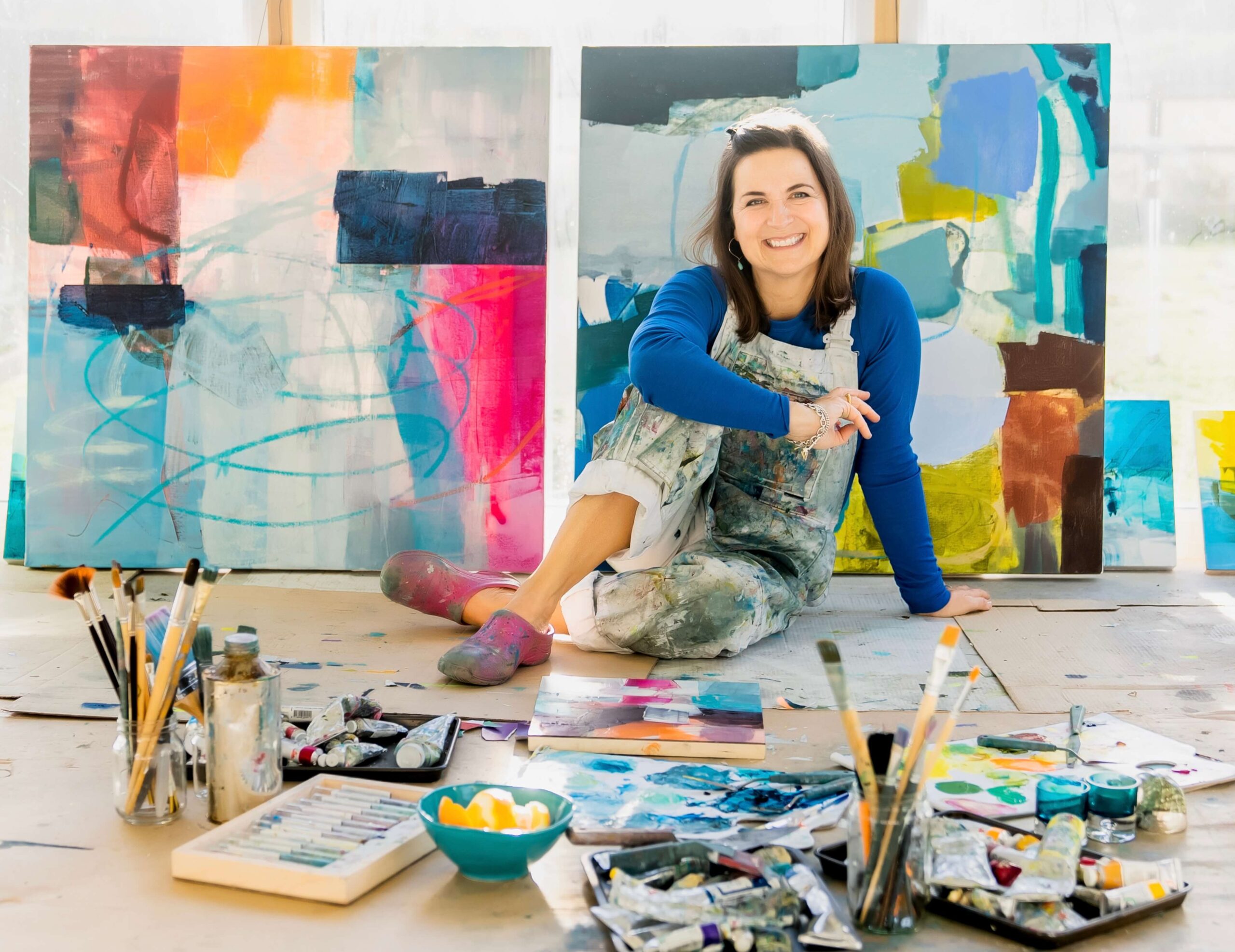 I will never forget my first temping job in an office – simple things like turning on a photocopier made me feel overwhelmed. And here I am, walking back into my studio, and those first few days feels daunting. What if I can't remember how to paint? What if everything I make looks awful? There is a real fear that this was the only thing I thought I was good at and what if actually this doesn't work out? What was my plan B? Technology and life have moved on – I need to learn a lot and quickly. What I find is that there is so much support on social media. I signed up to Alice Sheridan's Connected Artists – asked my son to set me up with an art Instagram account, and spent weeks reading all the support and advice on these platforms. There are some amazingly helpful, wonderful souls out there.
Where to start? Just start. Every day I have committed to some form of art – even if it's a day spent looking at an art book, reading someone's blog or studying from an artist I admire—one foot – or rather one
brushstroke – in front of another.
What have I discovered?
Well, my interests haven't changed a huge amount – the way paint works – the joy of mixing colours and how marks on a surface can make me feel – that was still there. That moment you put down some marks and they just work! How hours can fly by when you concentrate, the fun of using glazes… and disasters happen, but sometimes from those disasters, the good work appears.
How I execute my work has changed a bit – initially because of lockdown and a lack of supplies, I had to start with small panels. With homeschooling and staying home came the time limits we all had to work
around, but I have just ordered some bigger substrates, some fresh new oils, and the old excitement of a
big empty square has returned.
What I have learned is that something that you love may disappear from you for a while, but it never really leaves you.
Thank you for being on this journey with me. I hope you will enjoy it.
If you're interested in purchasing art or commissioning a piece, contact me to learn more. I'll always strive to respond within 24 hours. I look forward to learning more about your space and your artwork goals
About katherine palmers-needham
Katherine Palmers-Needham is a Berkshire-based contemporary abstract artist. For over 20 years, she's been producing custom pieces with a focus on colour, mark making and surface textures. She has extensive experience working to briefs for clients and agents and is available for commissions. Her works are show – cased across the UK.