Dear Friends
"Art washes away from the soul the dust of everyday life" Pablo Picasso
How are you keeping? I haven't written in a while. I read this quote and it seemed to resonate with me this week.
Since my last update the world has become a sadder place with the outbreak of the war in Ukraine. The news – the horror – the injustice effected us all so deeply.
I have been reading some articles about how the war has been effecting some of the artists in Ukraine. I feel quite hopeless but by following Ukrainian artists and their stories, I hope they feel that the world is watching, listening and praying for their safety.
Daryna Momot, 28 is a Ukrainian artist; she has launched an app called Cittart to try and help her country – the artists say they want the world to know what is going on and by clicking and buying work from this site some money is making its way to the humanitarian relief fund. I love this idea. It makes me think that even in this tragedy – when the thought of making art can feel too trivial – people have found a way to use their skills to feel proactive while documenting their situation for the world to share.
Perhaps art can wash away the dust of everyday life? Perhaps it can be the inner strength and backbone that will continue to express and be heard through the chaos.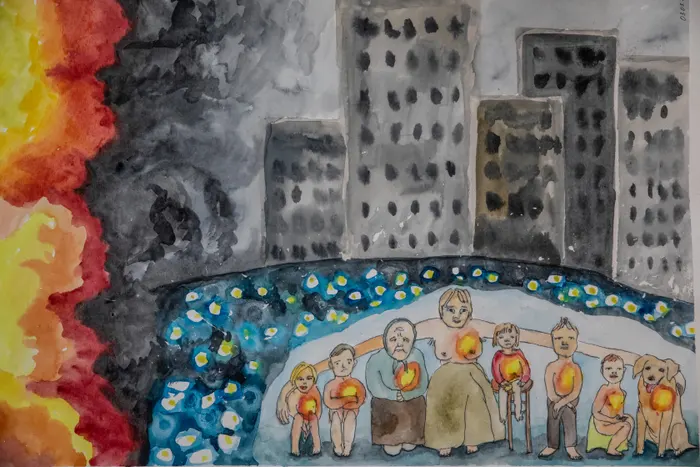 If you're interested in purchasing art or commissioning a piece, contact me to learn more. I'll always strive to respond within 24 hours. I look forward to learning more about your space and your artwork goals
About katherine palmers-needham
Katherine Palmers-Needham is a Berkshire-based contemporary abstract artist. For over 20 years, she's been producing custom pieces with a focus on colour, mark making and surface textures. She has extensive experience working to briefs for clients and agents and is available for commissions. Her works are show – cased across the UK.